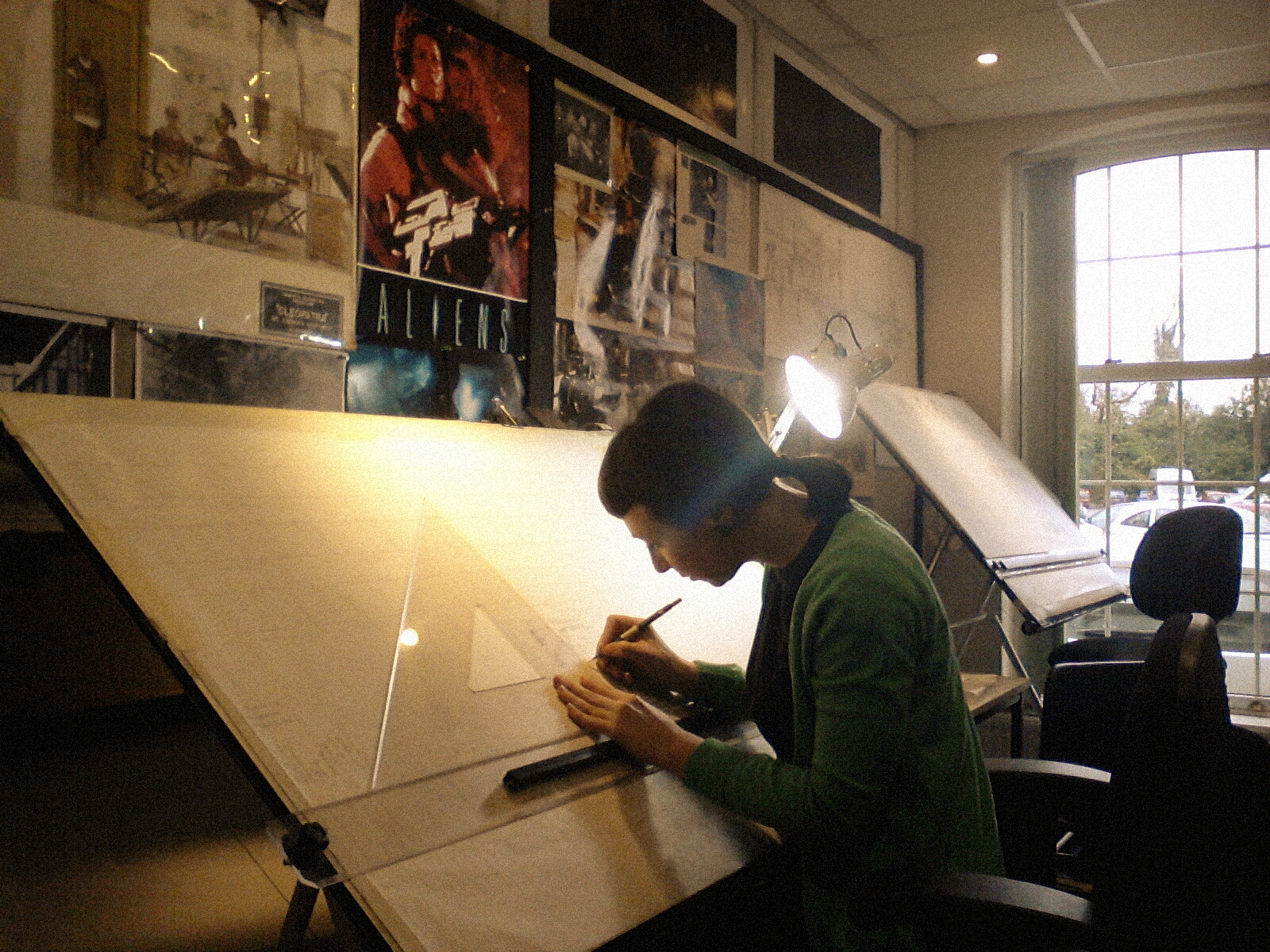 My name is Marta  and I was born in Barcelona. When I was a child I loved to visit my relatives' homes, most of them older people, that were full of small items and a mix of different furniture, crazy wallpaper or colorful tiles.
In my twenties I spent most of the time travelling around the world and living for a while in different countries, cities such as New York city, Los Angeles, Hanawa (Japan), København (Denmark), London. In those cities I learned different ways to live, to feel, to  look around. Those experiences gave me a lot of background to develop and design sets full of details.
Today I work as a production designer and set decorator in feature films. And for me every project is like a new trip. New place with its streets, its rules, its details. I can not imagine another way to be alive.
CONTACT
If you would like to talk about work please get in touch by:
Phone: +34 620 91 85 91
email: hola@martabazaco.com
Directors I worked as Production Designer/Art Director
Anna R. Costa + Marcel Barrena + Alejandro Marín + Roger Gual + Clara Roquet + 
Belen Funes + Keith Bearden + Pol Rodríguez +  Jin Hyuk + Sergi Portabella + 
No-domain + Pablo Olmos + Alex Llopis + Joaquim Oristrell + Mireia Pujol Priego 
Directors I worked in their movies in Art Deparment
Olivier Assayas + Rodrigo Cortés + Iciar Bollain + Oriol Paulo + Colm McArthy + Carla Simón + 
Thierry Poraiud + Agustí Vilallonga + Michael Samuels + Yoo Dae Eol + Remy Cayuela + 
Tom Kuntz + James Gray + Jaume de la Iguana +  Mariano Vivanco + Mar Coll +
Roser Aguilar + J.A.Bayona + Alejandro González Iñarritu
Filmography
Lectura fácil (preproduction)
Alcarrás (shooting)
Maricón perdido 
Meditérraneo (postproduction)
Los Espabilados 
Libertad (postproduction)
Wasp Network
Las del hockey
La hija de un ladrón
Durante la tormenta
El fotógrafo de Mauthausen
"Black Museum" s4 c6 Black Mirror
Amics per sempre
Blackwood 
Pooreun Badaui Junsul
The State
Estiu 1993
Jo, Ramon Llull
Contratiempo
Ein Sommer in Barcelona
El olivo
A monster's call
Quatretondeta
Sara a la fuga
Don't grow up
La maniobra de Heimlich
Carta a Eva
Chica's day
Menú degustación
Atrapats
360º
Te quiero
Any Human Heart
Biutiful
Cuatro estaciones
Trash
Spanish movie
Tres dies amb la familia
Lo mejor de mí
Ecos